WELCOME TO USTICA
the island you've always dreamed of is not far!
Ustica is a rocky island of about 9 square kilometers located in the lower Tyrrhenian Sea, north of Palermo. It has always attracted tourists for its beauty and for the natural heritage it contains. The Marine Protected Area was established in 1986, the first one in Italy. Sea, nature, archeology, history and culinary tradition, friendliness within a beautiful island. Discover it by booking a holiday at the Hotel Clelia in Ustica!
THE "BLACK PEARL OF THE MEDITERRANEAN SEA"
This fantastic island is able to satisfy any kind of need, thanks to the many seaside resorts, wild rocky coves, grottoes and a surprising underwater ecosystem. As well as archaeological sites, trekking, entertainment, nightlife, meeting places and the unmistakable taste of Sicilian dishes.
History and tradition show Ustica as a small village with narrow streets, stairs lined by hibiscus trees and houses painted as pictures, and the evocative landscapes and breathtaking views will always leave sweet memories of Sicily in the heart of visitors.
Discovering Ustica
Between history and archeology
As a tourist, you may discover the history of Ustica, jewel of the Mediterranean sea, immersing yourself in its archaeological wonders from the past, or venture along the old paths or the streets of the ancient village. The island's summer resorts make Ustica the ideal destination for families with children in search of a holiday by the sea in Sicily, in a peaceful and safe place.
On this small piece of land in the middle of the sea, agriculture has always been the primary source of sustenance: among the traditional produce is the lentil, pride of Ustica and on the preservation list of Slow Food.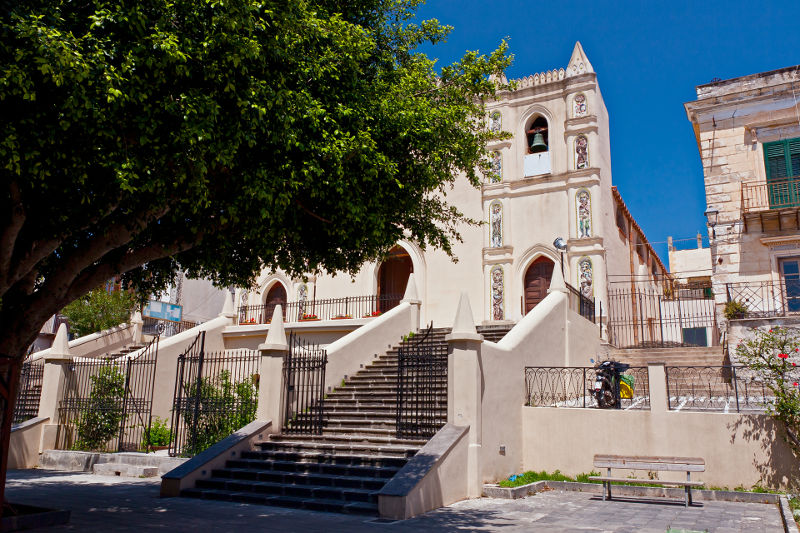 Our warm welcome, the sea, the nature and the wonders of Ustica are ready to welcome you
Book now your holiday in Ustica