THE SEA FOR FAMILIES AND COUPLES
for those who love adventure
Everything is possible in Ustica: relax under the warm sun, explore the small coves located along the coast, venture in deep waters , or dive from the high rocks.
Canoes with transparent bottom are useful to better appreciate the Marine Protected Area.
AN EXCITING SEA
For those who consider the sea as synonymous with relaxation, one of the most beautiful beaches on the island is Cala Sidoti: a delightful cove of dark pebbles washed by a beautiful shallow crystal clear sea, one of the two swimming areas within the Marine Protected Area where the environment protection is highest.
Not to be missed are the following swimming sites: the Natural Pool at the foot of the Punta Cavazzi lighthouse; the cove and the pier at Punta Spalmatore, just below the Bourbon tower; the cove of the Lighthouse, where a handy concrete platform has been built; Scogli Piatti with its unique tuff slabs; Punta Megna, the Punticedda with a view of the Faraglioni; Cala San Paolo and Grotta Verde and many others. The Cala di Passo della Madonna, the Faraglioni and many other sites can only be reached by sea.
Grottoes, Diving and Immersions
Ustica is more than just beaches and swimming in the sea!
It is worth a visit to the grottoes on a boat excursion: the Green grotto, the Blue grotto, the grotto of Pastizza, the Gold grotto, the grotto of the Boats. The island's fishermen will accompany tourists on boat trips, starting from the port, on small boats, suitable for entering the grottoes. An excursion on the canoes with transparent bottom will make you better appreciated the "A" zone of the Marine Protected Area. Do not miss the visit of the beautiful Secret Grotto, guided by the staff of the Marine Protected Area.
Ustica is definitely a paradise for those fond of diving, seawatching and snorkeling, thanks to the crystal clean sea that allows many kinds of animals and vegetals to proliferate. For those who like to explore the sea, but only on the surface with mask and snorkel, the Marine Protected Area organizes guided visits in the area of the reserve. You will meet beautiful specimens of fish, which because of their friendlyness will come very close to you.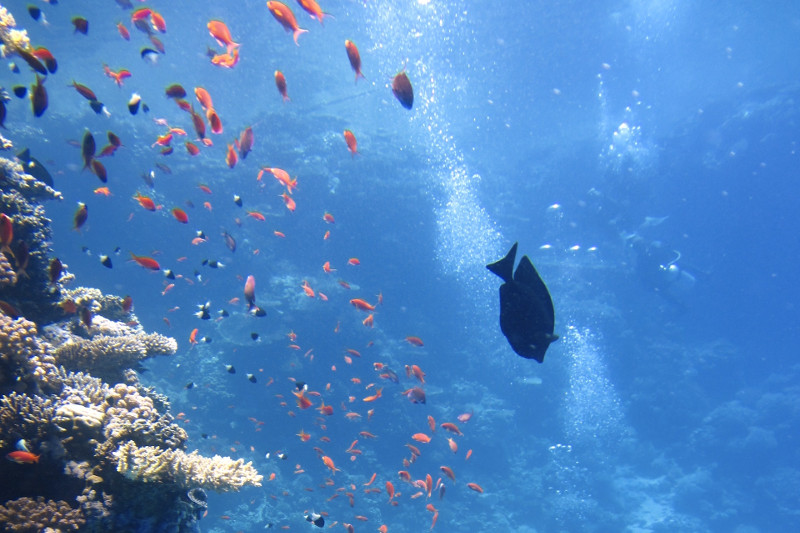 Our warm welcome, the sea, the nature and the wonders of Ustica are ready to welcome you
Book now your holiday in Ustica